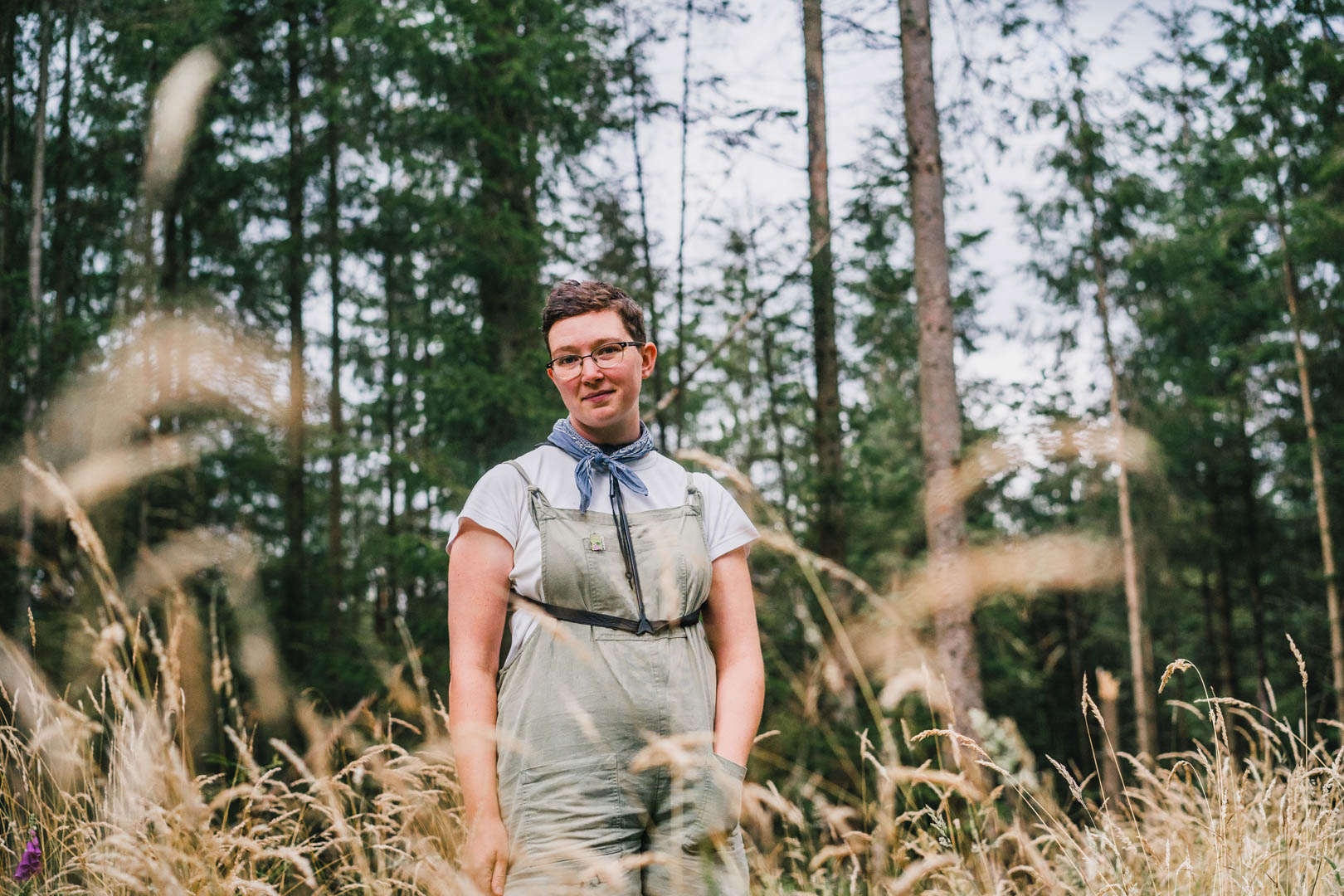 Alison (they/them) has a textbook portfolio career, insomuch as that they seem to have thrown the textbook out the window along with the desk and half the classroom. In addition to being a bassoonist, Alison is a writer, film producer and adventurer. Their creative work explores the meanings of home, heartbreak and experiential output that aims to transport its audience. They were also trained in journalism by Phillip Sametz through the Australian Youth Orchestra's Words About Music course.
Alison has written for the Australian String Quartet, Australian Youth Orchestra, Cut Common Magazine, Things Musicians Don't Talk About, Corelia Project, Beta Magazine and Desire Lines Cycling Club. They have also appeared on the Bikepacking Buds podcast.
Alison's musical writing focuses on advocating for the stories behind pieces of music, and demystifying classical music. As an adventure journalist, Alison offers alternative perspectives on common topics – how we express the feeling of being outdoors, what it really means to make space for others and how to discover new things in nature.
Alison's interest in experiential rather than purely outcome focused art extends to their photography, shooting on 35mm film with their Pentax K1000. It is all hand light metered, and the focus is most often on the experience of taking the shot, rather than the exact outcome itself. Defining qualities of Alison's photography are narrative warmth, authenticity, blown out highlights, and the sense of it being an extension of their mind and worldly perception.
To find out more about their work as a film producer, check out the bassoon half of this website.
Recurring themes in Alison's creative work are: a sense of place, dreams, self-perception, the meaning of home, heartbreak, connection, nature, cycling, and Australia.
Updated April 2023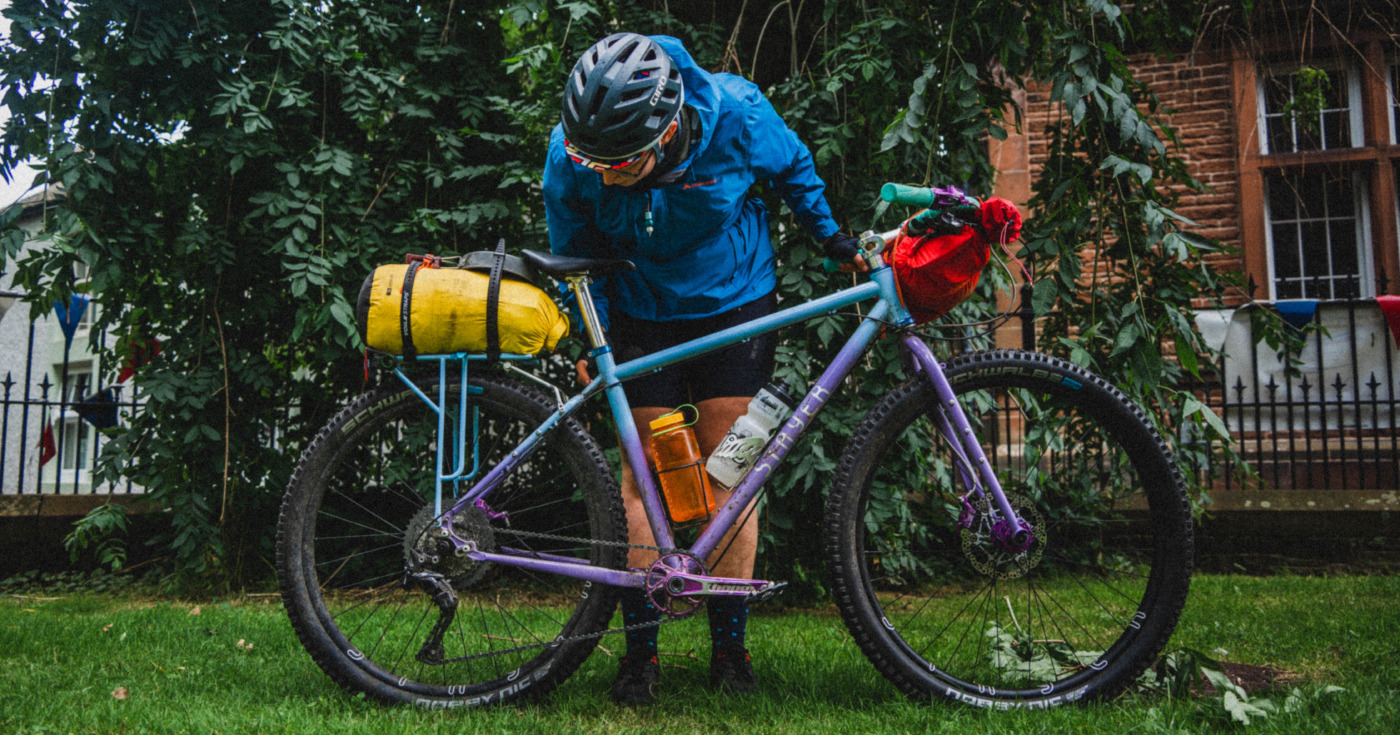 Alison as a cyclist
Alison learnt to ride a bicycle in a park near their home, pedalling around on their sister's old bike with training wheels. Alison was vehement that they didn't want them taken off until they saw their sister ride across the grass and their mum jumped in and said "you can't do that with training wheels". They were promptly taken off. Alison has never looked back and continues to prefer the rough stuff over tarmac.
Alison only came back around to this discipline of riding with the purchase of a gravel bike in early 2020. They have a long history of hiking, but revels in riding as the feeling of pedalling awakens a specific sort of joy and peace within them. Off-road riding – especially multi-day bikepacking excursions – combines these two loves and just hits the spot. Often choosing their own company to others, it is only natural that cycling is a space that inspires a lot of Alison's creativity. As such, these experiences have gradually worked its way into Alison's creative practise.
Grass-roots women and non-binary led cycling communities in the UK and Australia have been a huge influence in providing connection and community in Alison's riding. In 2021, Alison was an instigator of the West London Bike Crew, a women and non-binary led social cycling crew which focuses on community and joy. Their motto is "snacks not stats" and although WLBC is no longer active it has changed many people's lives and continues to make waves in the UK cycling community.
Alison's Bicycles
I own two bikes. The first is my gravel bike which is a 2018 Specialized Women's Diverge Comp. The blue and green colourway was an Australasian special, and I was fortunate to buy it second hand for an absolute steal in 2020. Its name is Baby Blue.
My other bike is a custom Stayer Cycles OMG. I call her Birdie. She is a rigid steel mullet mountain bike with matching powder coated Stayer adv top deck rear rack for expeditions, and Stayer Gravalloy WIDE wheels. It comes in a sweet sweet pale blue and lilac colour way of my own choosing – a twilight fade if you will.
If these words mean nothing to you (and fair enough): it's a big bike with wide tyres for riding off-road)that can carry a lot of things, and it makes me so happy. It's designed to shred just enough, and have a brilliant time all while carrying heavy loads. I feel like I'm flying when I ride it. Sam, Stayer's frame builder designed it with so much love. My Stayer was built up with Hope and Thomson parts by my pal Josh Chander as a tribute to my time in the UK. I'm proud to have commissioned this rig from Stayer Cycles, a woman owned and run business. Every time I go into their workshop I am so inspired by the environment they have there.
Ultimately the bike you ride is not important, as long as it is mechanically sound and does the job you need it to do. I still enjoy riding greatly without fancy bikes. I recognise that it has been a combination of good luck, hard work, and being the recipient of others' generosity that has put me in a position to have such lovely bicycles at my disposal. My Stayer is the first brand new bike I have ever had – and I've nonetheless built it with second hand parts as much as I can.
I am extremely fortunate to have very generous pals who have lent me their bikes both in Australia and the UK, to keep me pedalling even when I don't have an appropriate steed for the adventures I want to go on. I am indebted to their kindness, and endeavour to pay it forward by loaning my bicycles to friends when I am not using them.
–
Photographs on this page are by Roxanna Barry.